Social Determinants of Health, Western New York
Overview
Link to SDOH model documents:
Count-Based v. Concentration-Based Indexes
Links to Web Mapping Applications on the Social Determinants of Health
SDoH by Zip Code App (2017 ACS)
SDoH by Zip Code App (2018 ACS)
This web mapping application uses more recent American Community Survey estimates (2018 - 5 yr.) and Buffalo open data between 2014 and 2018. In addition, this application contains analysis using two indicies; one based on count estimates within a zip code (same as the other two apps), and a second based on concentration within a zip code. A zip code may have higher than average count values for each factor but lower than average concentration of the variables. So, this web mapping app has a layer for each of the SDOH indicies as well as a layer showing zip codes with both indexes indicating a higher need for interventions and a layer showing zip codes with both indexes indicating a lower need for interventions.
Below is a story map developed in ESRI's enterprise web mapping software Portal on the social determinants of health. This was the original application developed modeled after the story map developed by the North Carolina Institute of Public Health.
Nearly 40 years of GIS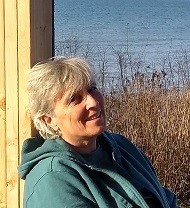 Welcome to my new streamlined web page. All of the older python code and web mapping examples have been removed for revision. Such is the dynamic Internet!!!
I posted new/revised materials throughout the Spring 2020 semester for both the geospatial programming class (python) and the web mapping class. Fall semester 2019 was spent developing social determinants of health apps for local public health professionals. These examples will remain for the time being!
Just before the COVID-19 pandemic struck, I had been working on web mapping apps on internet access in western New York. These apps and dashboard examples are posted in the Web Mapping Class section under theWebApps section.